The Heart of England is made up of several historic counties, offering something to suit every boater. Whether you are looking for a rural escape or a city break. As there are a variety of canals in the Heart of England, you can choose a relaxed route with not too many locks or an active ring route with plenty to keep you occupied.
Exploring Warwickshire:
The Grand Union Canal is the longest in the UK, originally used for the transportation of goods between the UK's Capital to the industrial hub of Birmingham. From London in the south east, the canal meanders north through Northamptonshire, changing course and heading north west through Warwickshire before eventually arriving in Birmingham. Boating through Warwick requires a fairly active crew, as there are a fair amount of locks including the Hatton Flight of 21 locks. Warwick Castle is easily accessible by foot from the canal, and worth spending a day exploring. Visit Shakespeare's Stratford-upon-Avon, home to the Royal Shakespeare Company, Anne Hathaway's Cottage and Shakespeare's birthplace.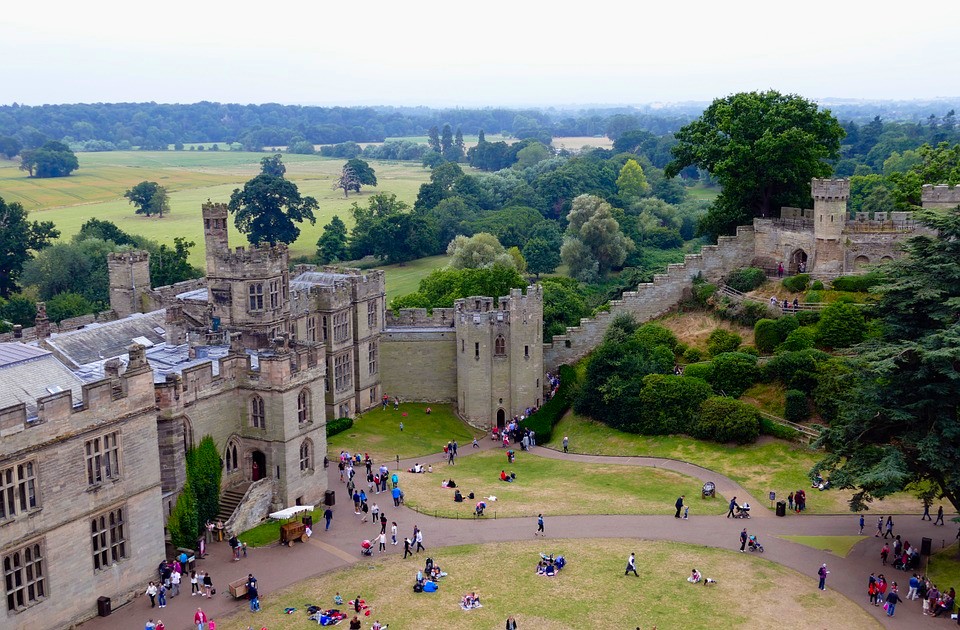 Exploring Staffordshire:
So called 'The Potteries' as a result of its industrial heritage. Converted mill houses and unused lime kilns frequent the side of the Trent & Mersey Canal in Staffordshire. You can also visit the National Trust attraction of Shugborough Hall & Gardens, cruise through picturesque countryside and navigate the Bratch Flight on the Staffordshire & Worcestershire Canal.
Exploring the West Midlands:
The Canal Navigations of Birmingham are said to be more extensive than Venice! Cruising the Worcester & Birmingham Canal offers a mixture of tunnels, lock free cruising, wooded countryside and city moorings! Visit Drayton Manor Theme Park, spend the afternoon shopping in Birmingham or visit one of the many restaurants and bars next to the moorings at Gas Street Basin. Cruise the Black Country Ring over an active 7 night break, or a more relaxed 10/11 break.
Exploring Worcestershire:
Discover the River Avon Navigations, home to a variety of pretty towns and villages, cruising through open waters and under interesting bridges. The navigation stretches from Bancroft Basin at Shakespeare's Stratford-upon-Avon to historic Tewkesbury, brimming with characterful buildings and alleyways to explore. Cruise through market towns such as Evesham which offers a mixture of shopping opportunities, green space and historic squares.